Summary: High pressure builds in today and tomorrow. An arctic cold front will move through late tomorrow. Cold high pressure builds in this weekend. Low pressure will affect our area early next week.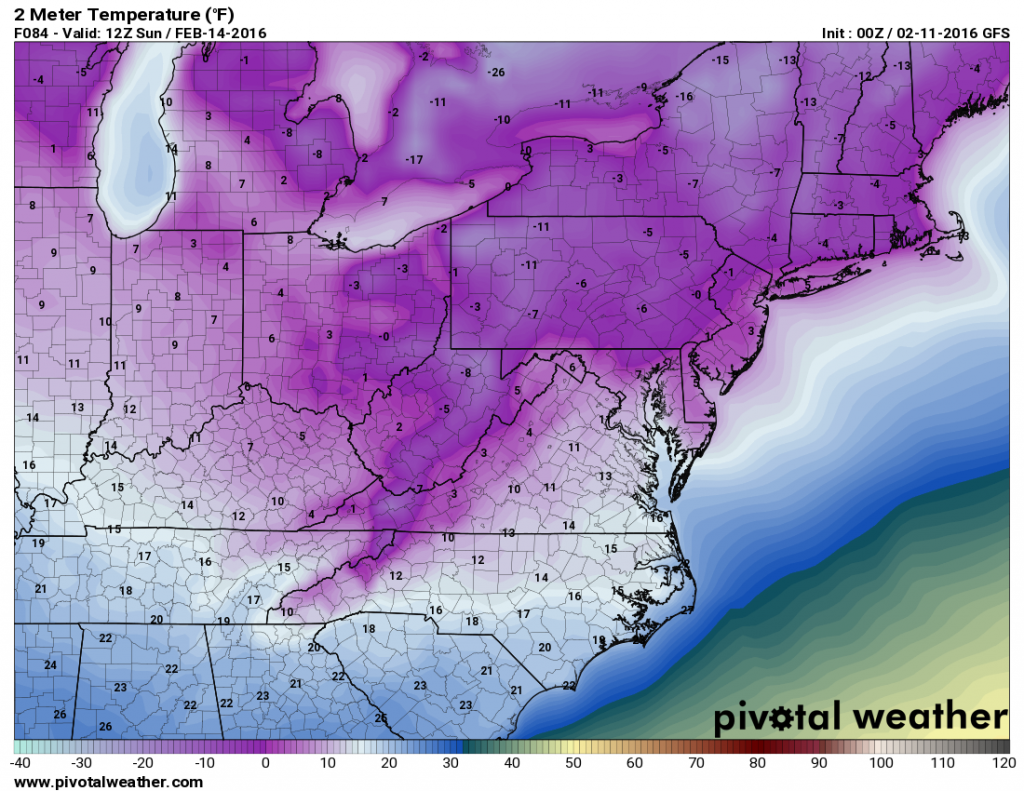 Good Morning! It is cold out there this morning and gusty winds are making it feel even colder. Despite plenty of sunshine, highs today will top out around 30.
Tonight will be mostly clear and cold, with lows in the teens.
Clouds will increase tomorrow as a reinforcing cold front approaches. Highs will be in the low 30s.
The front will pass through tomorrow night, with a few snow showers possible as it does. It will turn windy and temperatures will fall into the upper 10s to near 20.
We won't warm much on Saturday, with highs in the low to mid 20s. Northwest wind gusts to around 35 mph will drive wind chills down into the single digits for most of the day.
Saturday night will be very cold, with lows falling into the single digits (below 0 in the mountains) by Sunday morning.
Sunday will be sunny and cold with highs around 20.
We will begin to warm on Monday as low pressure approaches from the southwest. The models are in better agreement today that this system will affect our area in the late Monday-Tuesday timeframe. Right now, it does not appear this will be a pure snowstorm as it appears most areas east of the mountains will see a wintry mix and even just plain rain east of the bay.
Here is this morning's GFS solution, showing mixed precipitation entering the state by 7pm Monday. By Tuesday morning, areas south and east of I-95 are changing to rain, while heavy snow develops north and west. The precipitation continues through Tuesday afternoon before ending Tuesday Evening.

The details will be determined in the coming days, but confidence is growing that a winter storm will affect our area, featuring a mixed bag of precipitation Monday evening through Tuesday evening.
---
Stay up to date with storm information on your favorite social media site! Follow me on Twitter, Facebook and Google+!
---