I have been hesitant to post about this event, mainly because I do not feel like it will be that big of deal. The combination of warm ground surfaces, marginal temperatures during the event and a quick warm up on Sunday all add up to make this system a pretty minor event.
To summarize: An area of low pressure is expected to develop and ride along a cold front that will be just to our south tomorrow afternoon. North of that front, colder air will filter in as the low approaches. Rain or a rain/snow mix is expected to overspread the area during the afternoon hours, changing to a wintry mix and all snow, especially north and west of I-95 during the late afternoon and early evening. The mix/snow will continue into the overnight, clearing out after midnight.
Here is a 3k NAM animation, showing the potential timing of the system from 10am Saturday to 4am Sunday: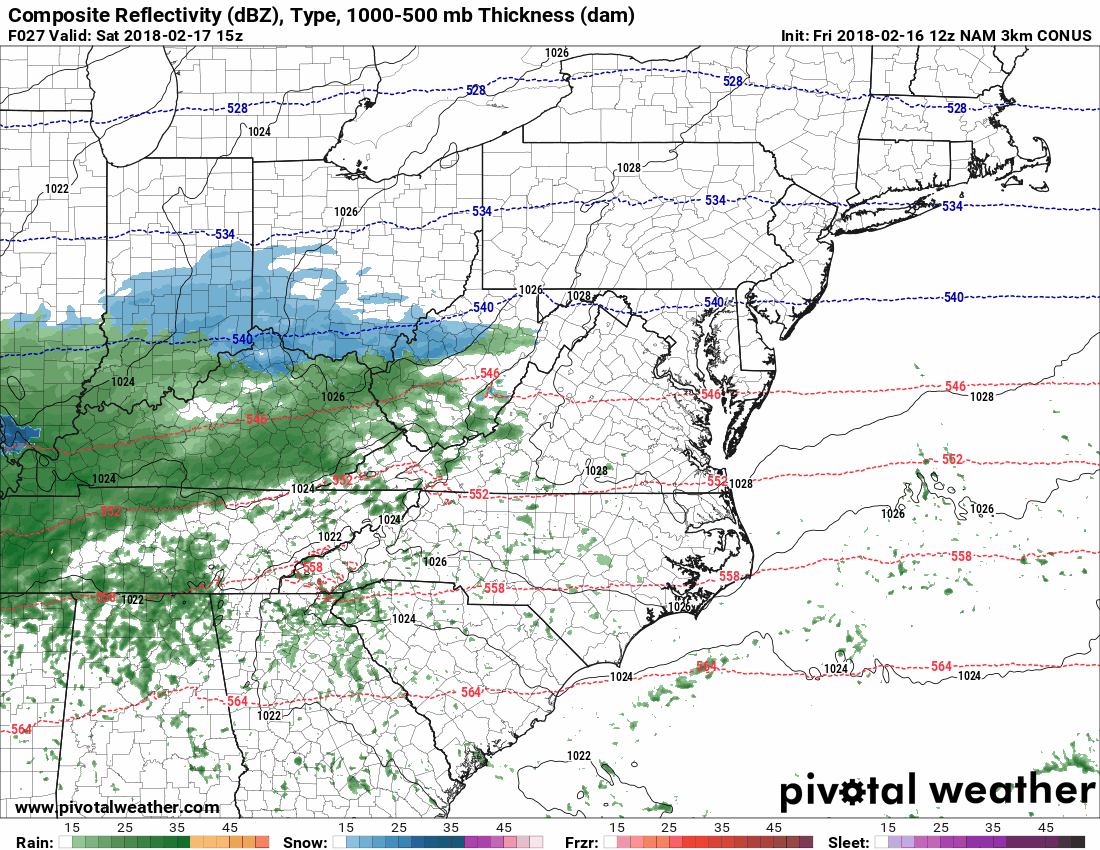 In general, 1-2″ of snow is possible, mainly on grassy and elevated surfaces north and west of I-95. Along I-95, a slushy inch is possible while areas south and east of I-95 will likely see little to no accumulation.
Temperatures will be near freezing early Sunday morning, but will quickly rise into the 40s to low 50s by the afternoon, melting away any snowfall or ice that accumulated.
All in all, the impact from this system should be fairly minor, with some possible slick spots north and west of the cities, but any freezing concerns should be limited to the overnight hours tomorrow night into early Sunday morning.
---
Stay up to date with storm information on your favorite social media site! Follow me on Twitter, Facebook and Google+!


Want the latest blog posts emailed to you?
---