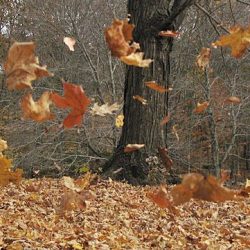 With high pressure moving off of the east coast, southerly flow will usher warmer air into our region. Highs today will be in the mid to upper 60s.
Major changes will take place tomorrow as a strong cold front passes through. Highs will likely reach the mid 60s before the front passes but will quickly tumble behind it. The front should reach the metro areas during the afternoon hours, clearing the Eastern Shore late tomorrow evening.
A few showers are possible along the front, but the most noticeable effect of the front will be a sharp increase in winds and drop in temperatures. Winds will gust to around 30 mph and temperatures will fall back into the 30s tomorrow night. A few flurries are possible during the overnight.
Sunday will be blustery, with a mix of clouds and sun. Snow showers are likely in the mountains, with a few flurries possible across central Maryland. Highs will be in the mid to upper 40s.
We will remain seasonally cool into next week. Highs will be in the mid 40s on Monday, warming to the low to mid 50s Tuesday through Thursday. Another cold front is likely to pass through the state late Wednesday or Thursday with a chance of showers but otherwise, no major issues for Thanksgiving travelers.
---
Stay up to date with storm information on your favorite social media site! Follow me on Twitter, Facebook and Google+!
---