A cold front is moving into the region today, spreading showers across the state as it does. The front will push into western portions of the state this morning, reaching the metro areas by this afternoon and crossing the eastern shore this evening.
Here is the NAM simulation of the system from 10am this morning to 2pm tomorrow: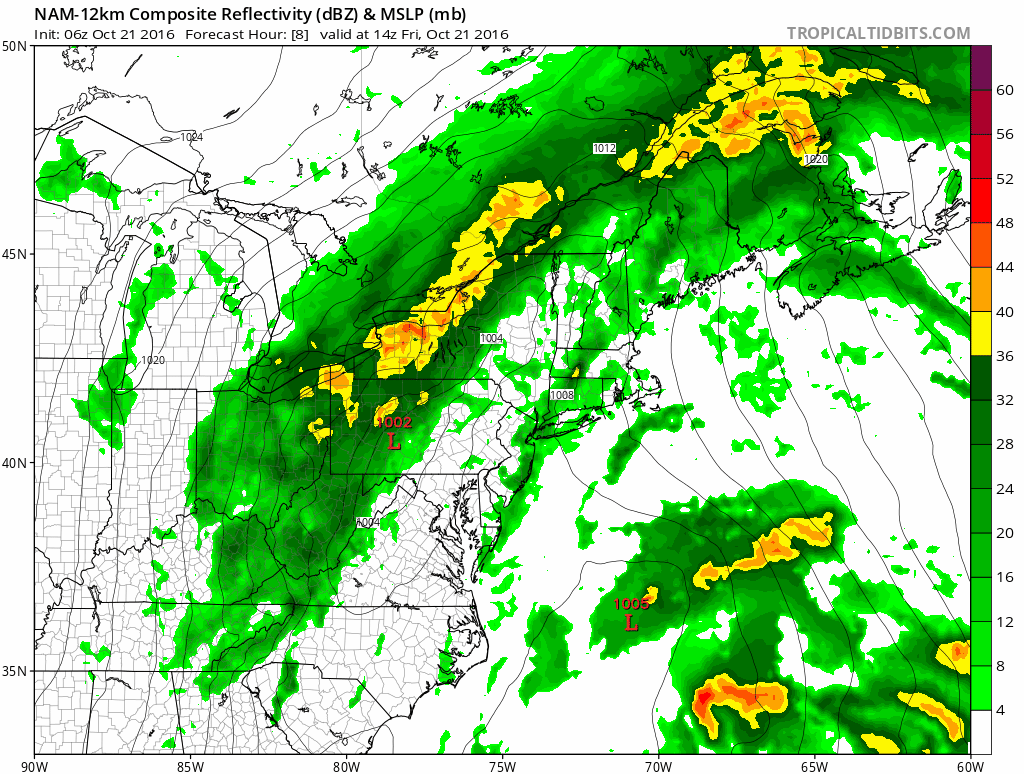 Winds will shift and temperatures will tumble as the front crosses, falling into the 50s by this evening. As an upper level low rotates through behind the front tonight and tomorrow, northwest winds will sharpen, gusting over 40mph at times.
Tomorrow will be a blustery day, with highs ranging from the low 40s in the mountains to mid to upper 50s elsewhere. Thanks to the gusty northwest winds, a few lake effect snow showers are possible along the ridge tops tonight and tomorrow.
The winds should die down a bit on Sunday under mostly sunny skies but a reinforcing cold front will arrive sometime on Monday keeping temperatures chilly into the middle of next week.
---
Stay up to date with storm information on your favorite social media site! Follow me on Twitter, Facebook and Google+!
---