------
The National Weather Service has issued a *WINTER WEATHER ADVISORY* for Garrett county that is in effect until 7am Sunday.
------

A clipper system will pass through the state tonight through tomorrow morning, bringing a period of light snow along with it.
Timing
Snow will move into the state late tonight and last through the morning hours tomorrow.
Accumulation
As with all clipper systems, there is not a lot of moisture for the system to work with. Additionally, as it crosses the mountains, more moisture is lost. Additionally, the very cold and dry air mass that is in place will cause initial snow to evaporate before hitting the ground. All this adds up to a very minor event. Nonetheless, it has been very cold, so whatever snow does reach the ground will stick. There could be slick spots early tomorrow, so use caution if you are out and about.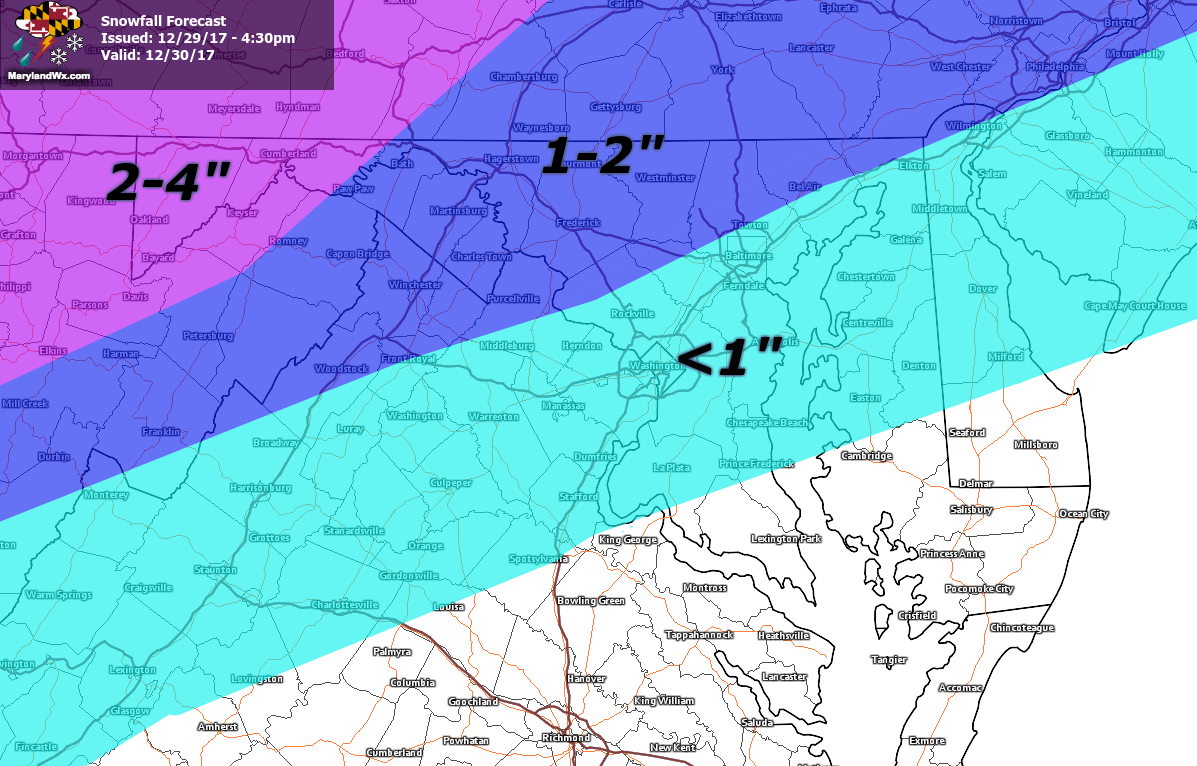 As you can see, accumulations will be light, with perhaps up to two inches in the northern parts of the state. Far western Maryland will do a bit better, as they usually do, with up to 4″ possible there.
Sunshine will return on Sunday, but we will remain cold, with highs in the 20s.
---
Stay up to date with storm information on your favorite social media site! Follow me on Twitter, Facebook and Google+!
Want the latest blog posts emailed to you?
---
Comments
comments