The onset of the snowfall was delayed due to very dry air working in ahead of the system and the energy from Canada being a bit late. This allowed temperatures to rise more than expected and cut into totals a bit. The drier air did result in a drier snow, which actually ended up giving us higher totals in some spots.
Despite the slower arrival, the storm largely played out as expected. Accumulating snow fell from about 8am to about 8pm and when all was said and done, totals were about what was expected.
Here is my final accumulation map, posted at 3:30pm on Friday: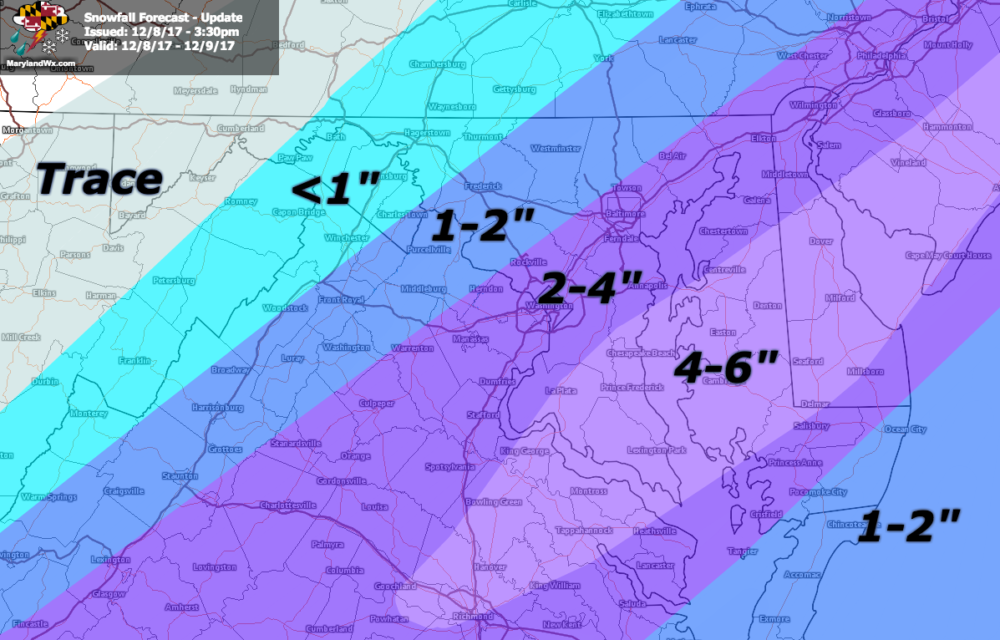 Here is an analysis of snow reports from the National Weather Service: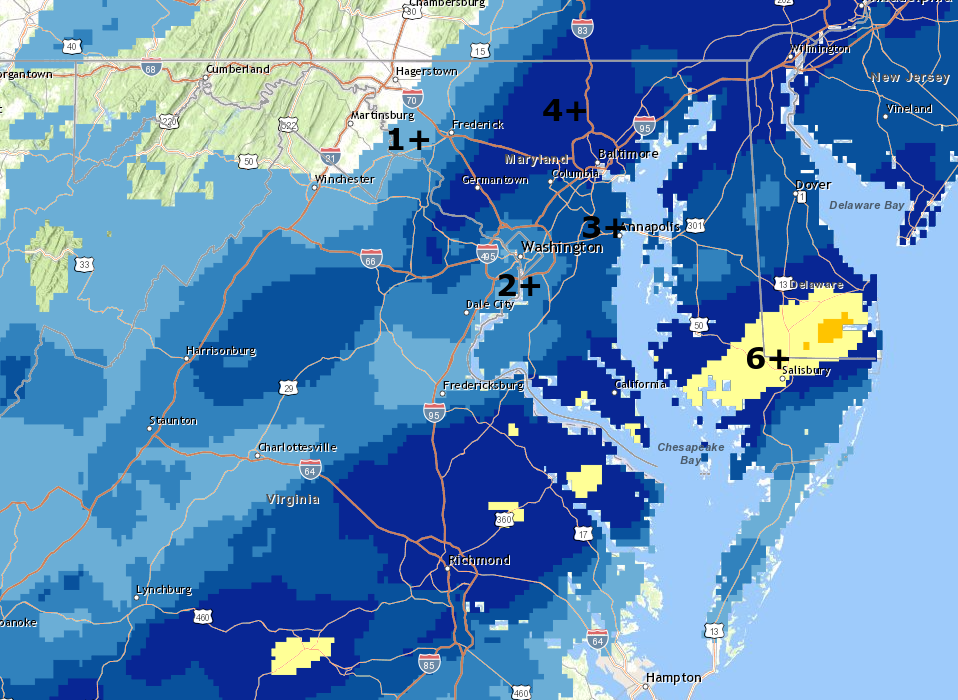 The biggest difference between my forecast and the actual results was the second maximum north and west of I-95. I believe this was a result of the drier/fluffier nature of the snow combined with the higher elevation. There was a bit less snowfall than expected across southern Maryland and the Eastern Shore, and this too was due to the slightly warmer/drier air and delayed onset.
Fortunately, the delayed start and warmer temperatures kept roads and sidewalks mainly wet and minimized any travel troubles.
Overall, this was a fairly impressive December system for our area (and more so to our south). All three major airports broke their daily snowfall records, with 2.0″ at DCA, 2.8″ at BWI and 4.0″ at Dulles. I measured 3.5″ here in Millersville, which was the perfect consistency for me and my family to build a snowman this morning: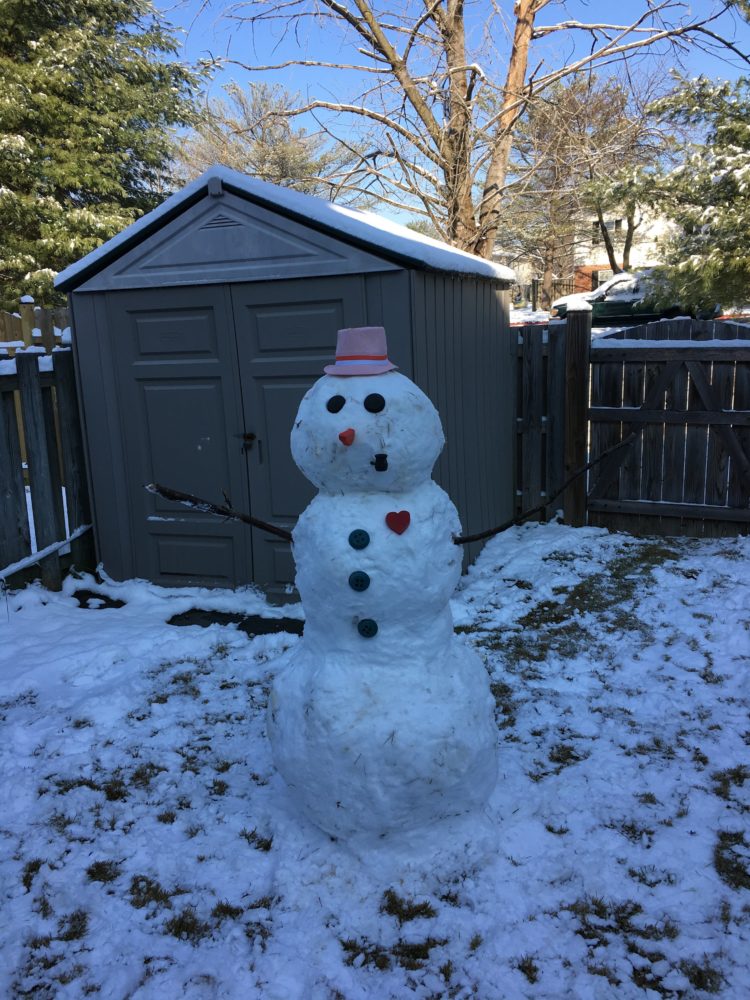 ---
Stay up to date with storm information on your favorite social media site! Follow me on Twitter, Facebook and Google+!


Want the latest blog posts emailed to you?
---
Comments
comments