3:30pm Update:
As the first flakes begin to fall in southern Maryland, the latest data supports increasing the snow totals a bit, especially in southern Maryland and on parts of the Eastern Shore.

------
The National Weather Service has upgraded Calvert, Charles, Dorchester, Somerset, St. Mary's, and Wicomico counties to a *WINTER STORM WARNING* that is in effect until 4pm tomorrow.
------

Current Advisory Map: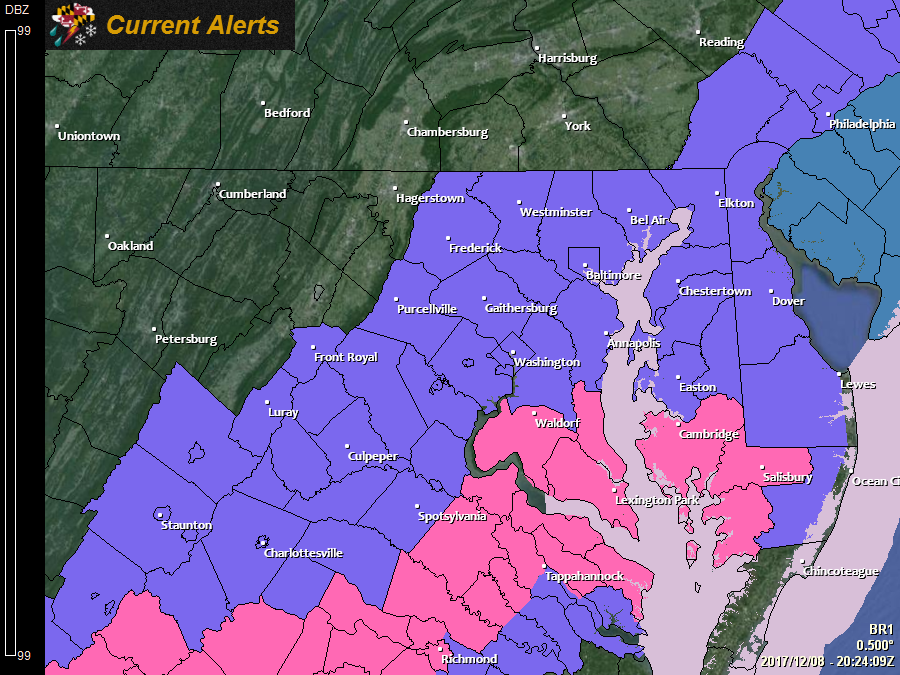 Updated Accumulation Forecast: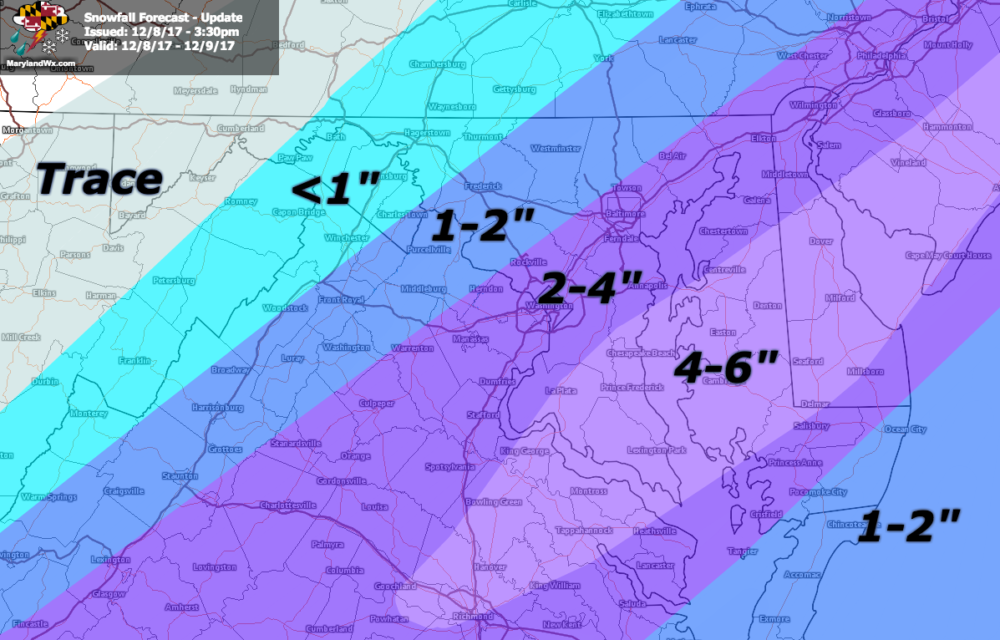 Original post below:

------
*A WINTER WEATHER ADVISORY is in effect for tonight through tomorrow afternoon for: Anne Arundel, Baltimore, Calvert, Charles, Harford, Howard, Montgomery, Prince George's, and St. Mary's counties*
------
------
*A WINTER WEATHER ADVISORY is in effect for tonight through tomorrow evening for: Caroline, Cecil, Dorchester, Kent, Queen Anne's, Somerset, Talbot and Wicomico counties*
------

We have been tracking the possibility of snowfall for our area over the past week or so but all indications were that we would see a glancing blow, with just a bit of light snow mainly affecting the lower Eastern Shore. That outcome began to change yesterday, as it became clearer that the system would be more strongly influenced by energy diving out of Canada, pulling the system a bit further north and west, bringing the threat of accumulating snowfall to most of the state.


Timing
Light snow will spread from south to north tonight. Entering southern Maryland this evening and slowly spreading north towards central and northern Maryland by early Saturday morning. Snow will continue during the day tomorrow, tapering off from west to east during the afternoon and evening hours.


Accumulation
At this time, it appears that several inches of snow are likely, especially along and east of I-95 with the highest amounts across southern Maryland and on the Eastern Shore. Accumulations will likely be held down right along the Atlantic coastline, due to some mixing with rainfall and warmer temperatures.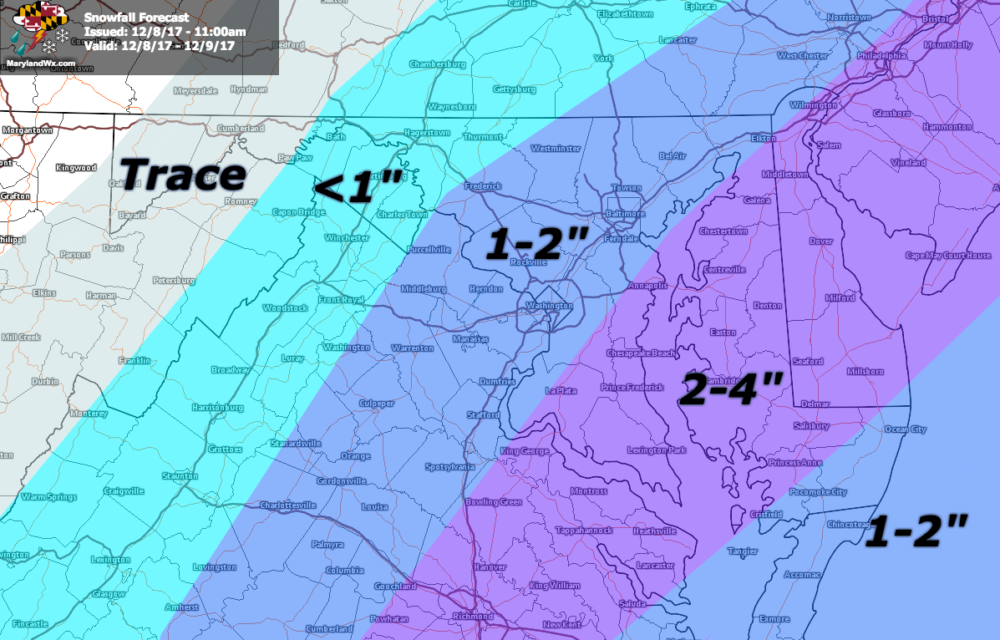 The forecast is subject to further changes as the system comes into focus and an update will be provided this evening, if warranted.
---
Stay up to date with storm information on your favorite social media site! Follow me on Twitter, Facebook and Google+!


Want the latest blog posts emailed to you?
---
Comments
comments