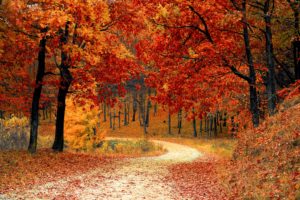 The Autumnal Equinox is at 4:02pm today, beginning Astronomical Fall in the Northern Hemisphere. Weather-wise, it will remain very summerlike through the weekend and into next week.
Highs today and through the weekend will be in the mid to upper 80s, about 5-10 degrees above average. Subtropical Storm Jose continues to slowly dissipate off of the northeast coast, impacting the beaches with breezy conditions and high surf through the weekend, but elsewhere, the weather will be quiet and warm.
Hurricane Maria will move northward over the next few days and is expected to remain well offshore, but it could still influence our weather by the middle of next week. That impact is TBD but is expected to be minimal, if anything.
Beyond that, a cold front should cool things down to more seasonal temperatures by the end of the week.
Rain chances are minimal through the period, with just a slight chance of showers Wednesday with Maria's passage and again Thursday or Friday with the cold front passage.
---
Stay up to date with storm information on your favorite social media site! Follow me on Twitter, Facebook and Google+!


Want the latest blog posts emailed to you?
---
Comments
comments