---
*WINTER STORM WARNINGS* are in effect for all areas north and west of I-95 as well as the upper Eastern Shore.

*WINTER WEATHER ADVISORIES* are in effect for Anne Arundel, Caroline, Charles, Prince George's, Queen Anne's and Talbot counties: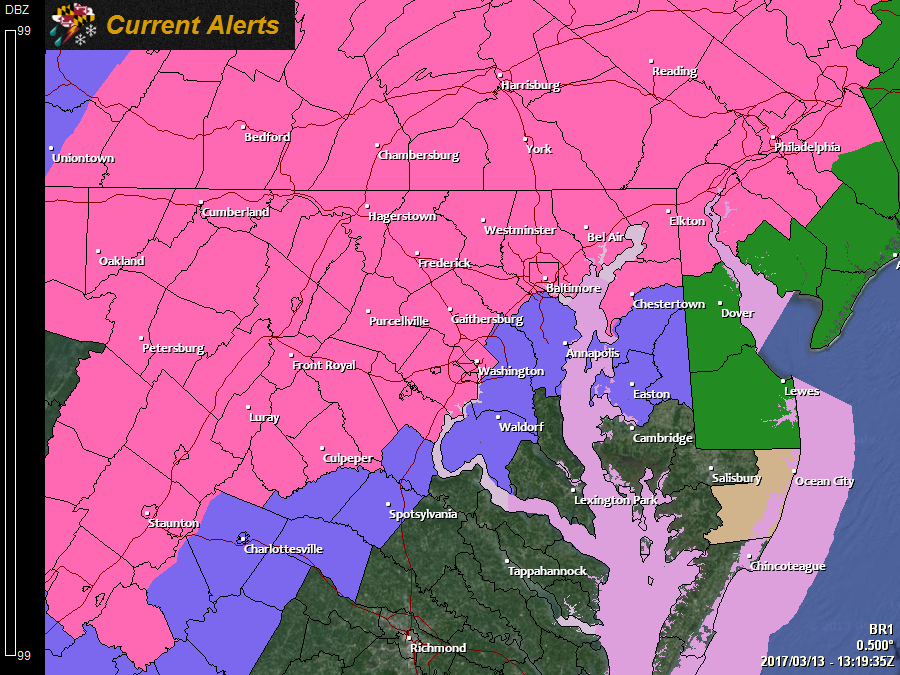 Expect snow or a rain/snow mix to overspread the state this from south to north, beginning in southern Maryland around sunset and progressing northward. It will change to snow and become heavy across most areas later tonight and last through tomorrow morning before tapering off. This is a pretty classic Nor'Easter set up for our area, in terms of the usual mixing. Areas north and west of I-95 will see the most snow, while southern Maryland and the Eastern Shore will see the most mixing and rain.
After reviewing the latest guidance, I have updated my snowfall map to account for mixing, especially along I-95 where the snow will likely change over to sleet for a period tomorrow morning: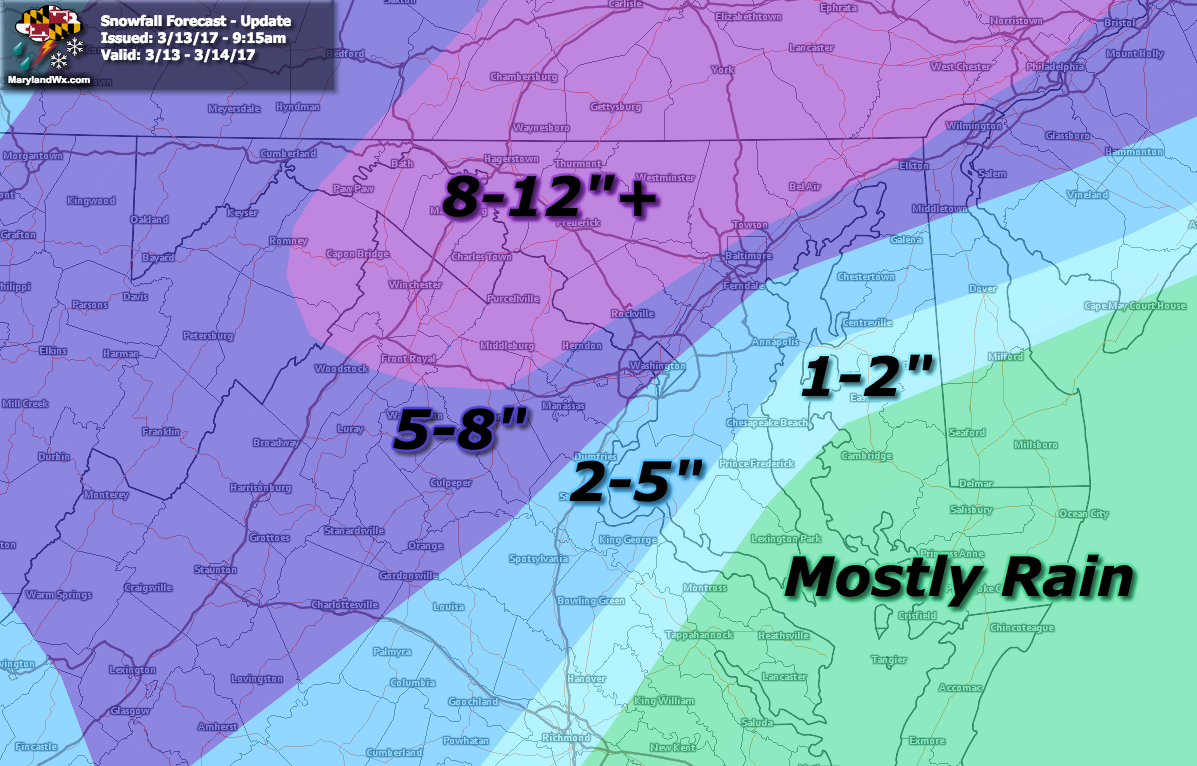 Here is my approximation of the precipitation types, showing the mixing zone along and south and east of I-95: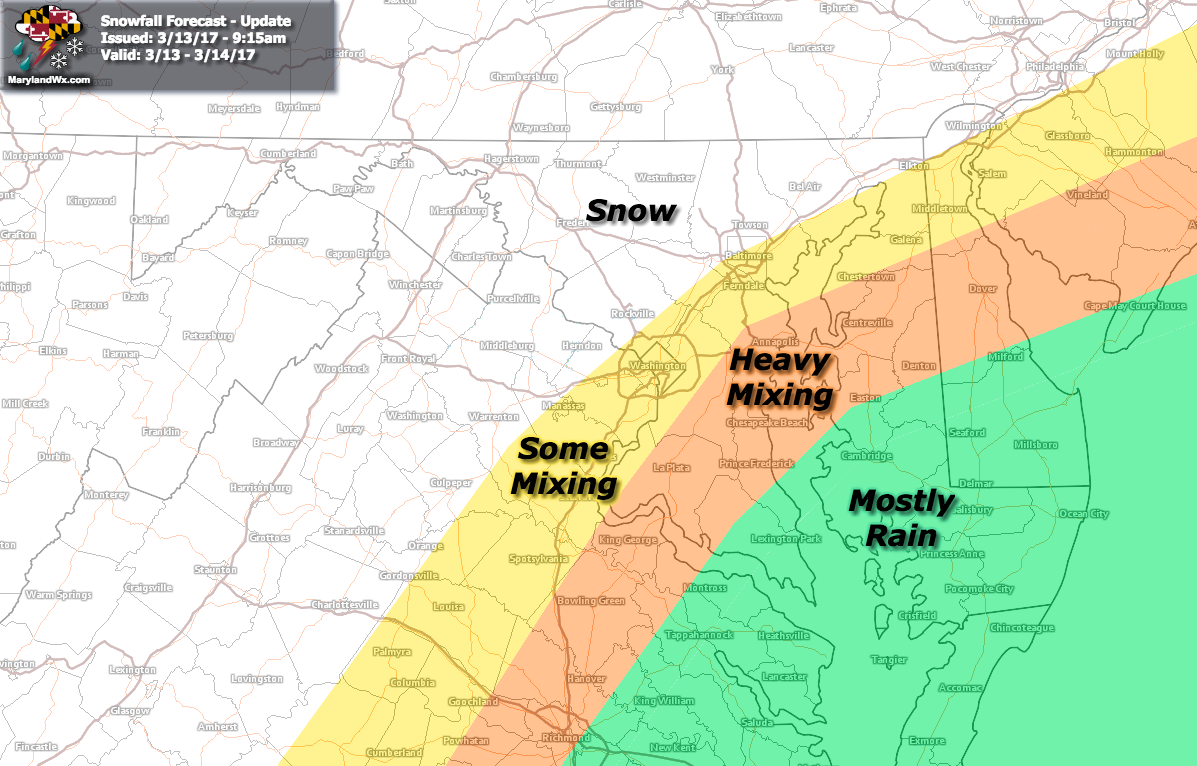 What could go wrong with this forecast? A lot, especially south and east of I-95 where sleet mixes in and cuts down snow totals. Additionally, any snow that falls during the daylight hours will have to contend with the mid-March sun which will also cut down on totals. These variables make this a very tricky forecast with the potential for major busts, especially south and east of I-95.
I will monitor all of the latest guidance and I will post updates as needed as we get closer to the event tonight but I do not anticipate any major changes or adjustments to my forecast at this time.
---
Stay up to date with storm information on your favorite social media site! Follow me on Twitter, Facebook and Google+!


Want the latest blog posts emailed to you?
---
Comments
comments